Plays for Young People III
Plays for Young People is a project very close to AFTEC's heart. We believe strongly in expanding the horizons of young people, offering the chance to understand other cultures through the medium of the play. As a bilingual Learning Theatre™, this is the third season of this project in which emerging translators engage first-hand with playwrights from Europe and Asia. 20 local emerging translators experienced five full days of intensive and interactive workshops with the playwrights, directors and veteran translators in October 2021. In March 2022, extracts from one winning translation per play were performed in the Reader's Theatre.
In addition, two public symposiums were held to discuss the challenges and opportunities in the theatre world in the post-COVID-19 era, sharing artists' experiences and insights in translating, directing and producing plays. Two workshops were also held to nurture local talents in English script writing.
Events
22.10.2021 Free Public Session I
23.10.2021 Free Public Session II
22-26.10.2021 Translation Workshop
27.10.2021 English Script Writing Workshops
12.3.2022 Reader's Theatre
Playwrights and plays
Khairi Anwar – IQ.Rock
Lin Meng Huan – E.S.D.F.
Olga Macrinici – Docuanimal
Chinonyerem Odimba – The Sweetness of a Sting
Dr Vicki Ooi & Thomas Lawson – Grimm Adventures –
A Reimagination of Grimm's Fairy Tales
Veteran Translators


Dominic Cheung
Julia Wan
Wu Hoi Fai
Coordinators


Jonathan Meth
Joe Sidek
Guest Speaker


Prof Jane Lai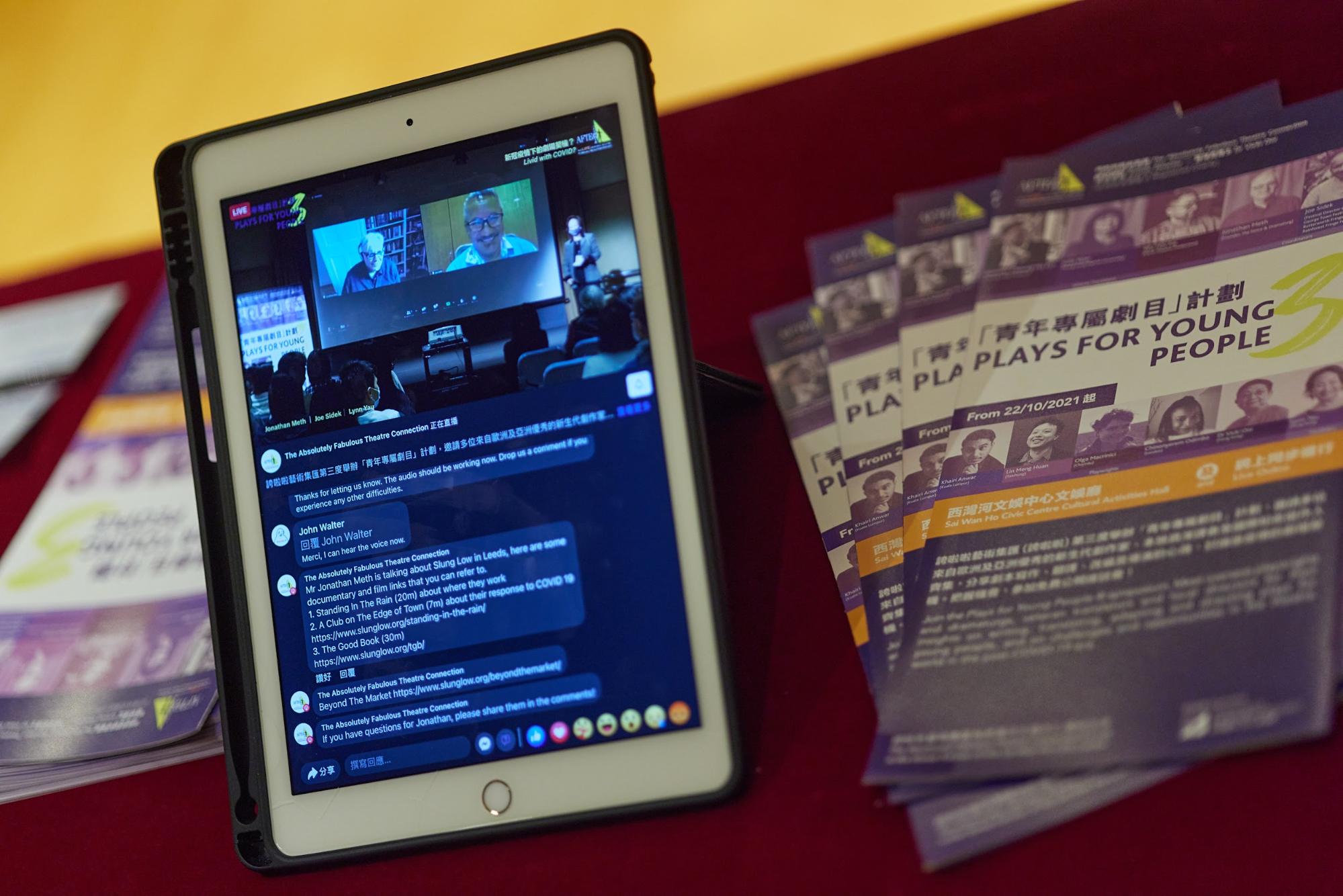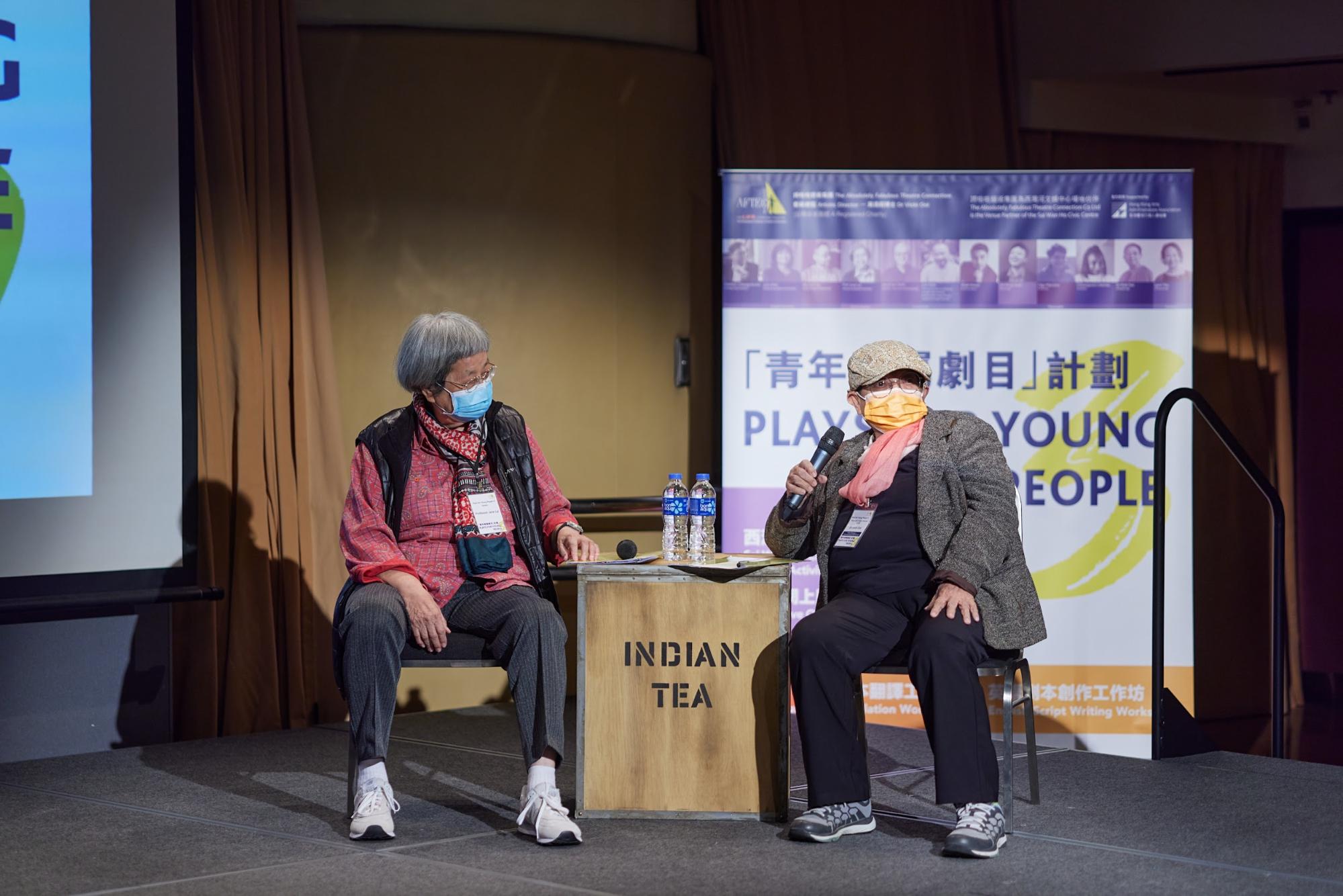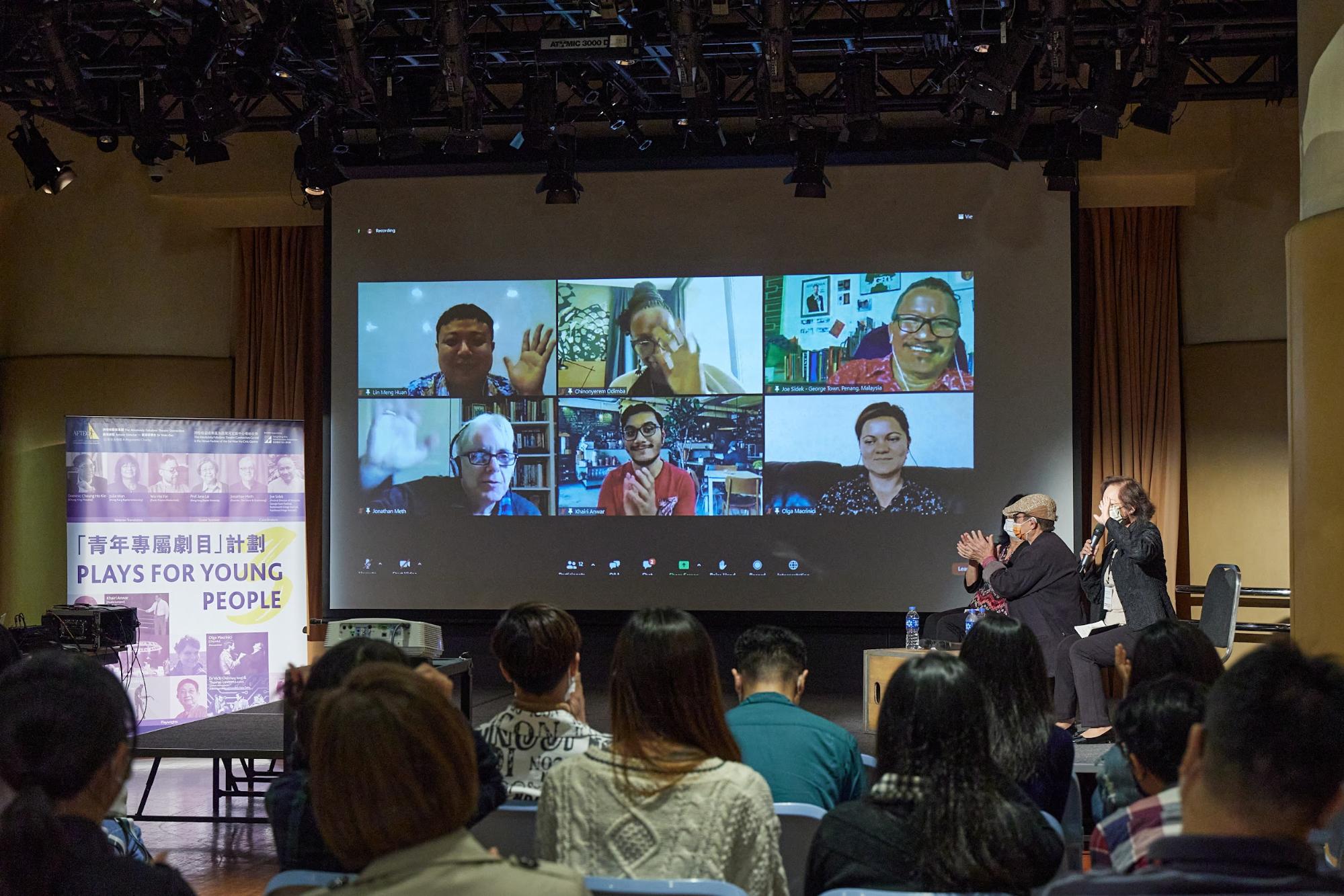 The translation of plays should not be just about sticking to the original text but also about whether the language can be performed well.
Chan Wing Hong, Anthony
Emerging Translator
It was fun to experience our different perspectives when analysing the text and also our different approaches in translating it.
Jason Lam
Emerging Translator
Aside from my daily work, it's important to devote oneself to the process of creation. During these 3 months, I was glad to spend time each day playing around with words.
Dennis Ngan
Emerging Translator

I hope it (the Symposium & Workshop) has piqued their (the Emerging Translators) curiosity. That they know how to ask better questions of what theatre is and might be, how plays can work, and how all communication is an act of translation, but the words are only the surface.
Jonathan Meth
Coordinator
Through the process of translation, the playwright also gets a chance to re-evaluate his own work.
Lin Meng Huan
Playwright
I could see they (the Emerging Translators) were very attentive reading the play, showing great interest in all the themes touched and also the structure and form of the play.
Olga Macrinici
Playwright
Translation is not language to language, but soul to soul.
Chinonyerem Odimba
Playwright