Creativity & Transdisciplinarity
In collaboration with HKU Common Core, this programme provided undergraduates from a wide range of academic disciplines the opportunity to explore creativity.
Modelled after AFTEC's "7 Tools and Skills", students partook in four sessions: Imagine and Interpret, Observe, Feel, and Listen. The sessions encompassed filmmaking, costume design, movement and sound art and were taught by professionals and practitioners from the creative arts industries.
Following a rigorous series of facilitator-led sessions, the cohort was also led through a feedback and review session in which the students were able to develop their ideas into multimedia projects. These projects developed both as a response to the sessions and in conversation with their own academic disciplines. Weeks of creative expedition culminated in the final presentation.
I never really thought I could explain a psychological concept through the medium of clothing before, but I managed to do that and it made me realise that even psychology is creative with the way it tries to understand people.
Sanjana Bharti
HKU BBA student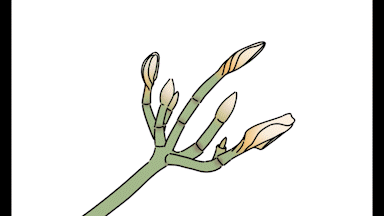 As my discipline is landscape design, it requires many visualisations of my findings, like making diagrams. After the project, I found that I can integrate more creative formats of visualisation. For example, I can use short videos and sound diagrams to show the environment and also use drawings to record the movement of animals on the site.
Wu Fan, Lucy
HKU BA (Landscape Studies) student
I think just the overall idea of allowing students to explore creativity through the lens of different creative mediums [works well]. Usually, as a business student I don't come across this kind of in-depth exploration of creativity.
Sanjaya Bharti
HKU BBA student


Through multiple experimentations, led by AFTEC's facilitators, our students acquired a more transformative understanding of the world around them, exercising their capacities for critical thinking, problem-solving, and communication. The programme challenged students to think and produce outside their comfort zones and oriented them towards developing interdisciplinary competencies that are increasingly critical for their readiness to face, and make a difference in, an uncertain and complex future.
Dr Jack Tsao
Associate Director, HKU Common Core
Creativity is always around us. Students only need some stimulation, advice or examples and they will know where to find their creativity. This programme has given them a very good platform to get started.
Yoki Lai
Facilitator (Costume Design)


As they (the participating students) made connections across the facilitators' sessions, it primed them to also find connections between their own areas of study and the facilitators' disciplines, and between themselves and other students.
Kate Reilly
Facilitator (Filmmaking)
The workshops provided a safe and non-judgemental environment to support students in creating new ideas and expressing their thoughts. It helps to empower the students in believing their abilities in the creation.
Gabbie Chan
Facilitator (Movement)