Classics for Juniors 2021: Walking the Amazon
Since 2014, Classics for Juniors has become a very popular tailor-made theatre and language learning programme for primary and junior secondary school students. It consists of pre-show workshops, education materials, an English theatre performance and drama classes that create effective and meaningful learning experiences in a professional theatre setting for children.
Adapted from British Explorer Ed Stafford's book of the same name, Walking the Amazon depicts the innumerable challenges from wildlife and the people Ed meets on his perilous journey. Inspired by Kneehigh Theatre, a prestigious theatre from the UK, co-directors Dr Vicki Ooi and Suen Chi Hung pursue the magic of physical theatre to ignite the audience's imagination.
4-10.10.2021
Sai Wan Ho Civic Centre Theatre
The sets were really creative and the story was brought to life by the actors. I really enjoyed the part where they used puppets to represent the story's progression.
Student
Po Leung Kuk Lo Kit Sing (1983) College

The actors' performance let me experience the characters' feelings. The use of everyday products to create the animals was great!
Student
Po Leung Kuk Lo Kit Sing (1983) College
This production is an eye-opening experience for me! I learnt something beyond the school curriculum.
Student
SKH Kei Hau Secondary School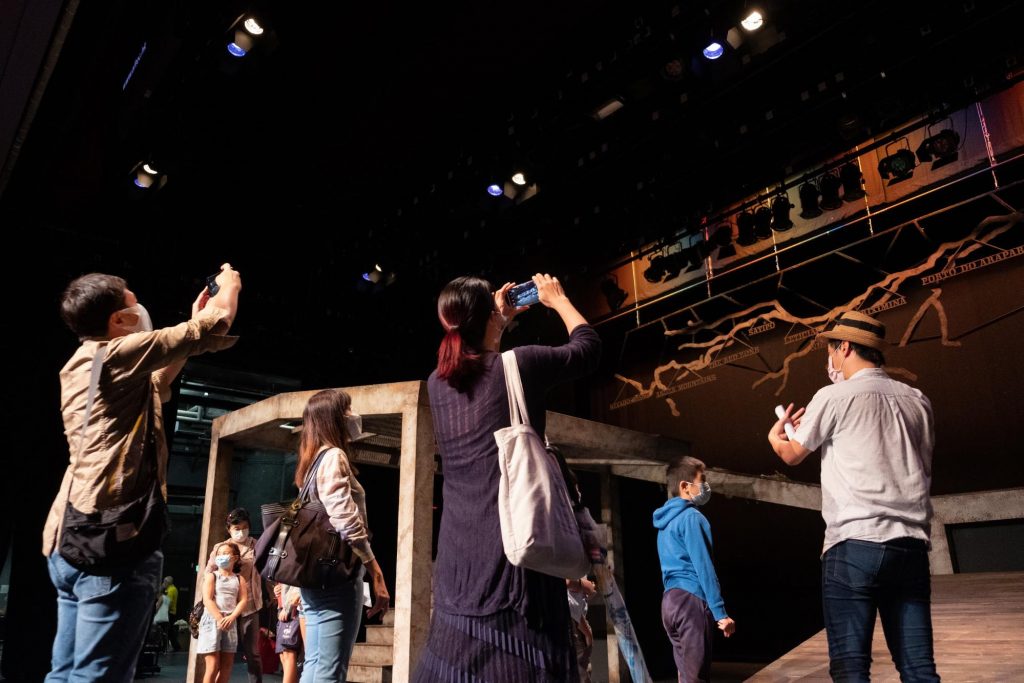 So many of my students benefited from the programme. Watching the actors perform in imaginary settings really ignited their imagination.
Jennifer Fong
Teacher, Law Ting Pong Secondary School
The boys were interested in adventure stories and some of them would now like to read the original work.
Tang Pui Man
Teacher, St Louis School
Creative Box
A specially-designed box of props and theatre workshops for participating students to devise their own Walking the Amazon skit.
The class activities were inspiring.
Student
CNEC Lau Wing Sang Secondary School